One of the questions we were asked recently is "how long can you stretch out your fruit season by planting the right varieties?"
Great question! A long season is something we're constantly testing and aiming for, as it's one of the best tools available to (1) increase food security by harvesting fruit for as long as possible, and (2) decrease the risk of losing our food supply from environmental conditions, because when bad things (like hail) happen, they rarely affect all fruit crops the same way.
If you're lucky (or well organised) enough to have some very late fruit varieties (e.g., Lady William or Sundowner apples, or Winter Nelis pears), you might still be picking or have fruit on the trees at this late stage of the season.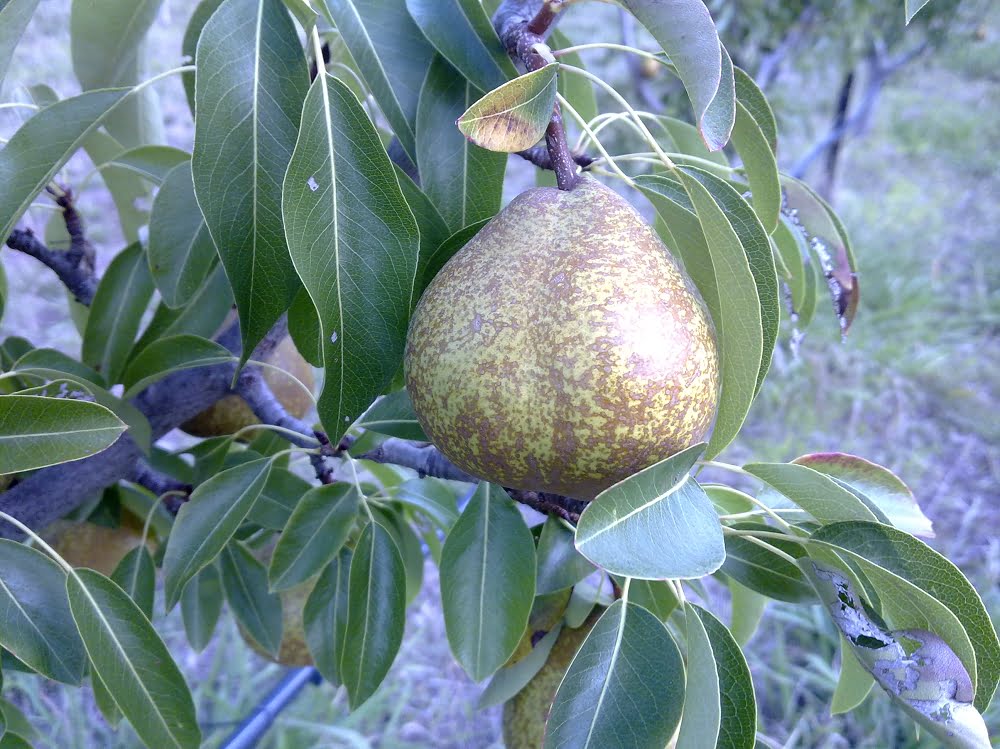 These very late varieties are an excellent way to stretch the season, particularly because some varieties (like Lady Williams or Granny Smith apples, for example), will actually store quite well on the tree for weeks or months before they need picking (as long as you can protect them from the birds, of course!)
Right now at the start of May we've just finished picking the Pink Lady apples, but lots of growers in our district are still picking, and the Lady Williams aren't ready yet.
Extending the season has a couple of management consequences. For one thing, you need to pay attention for longer, and for another, the late varieties have different water needs, so it can be hard to keep them in mind.
Even in a dry summer, you can usually still drastically cut back (or stop) irrigating your mature trees once you've finished picking the fruit from them (which is just one of the water-saving strategies we recommend in our short course How to Grow Fruit in a Drought.)
But it can be easy to forget that as long as your trees have fruit, they still need water. If the soil around your fruit trees is dry, make sure you keep the water up to them until the fruit is properly finished, and harvested.
And remember that young trees are a different case altogether, and should never be allowed to dry out while they still have leaves on them.