Hi. One of my jobs this winter has been to sell glorious homemade pies at farmers markets. Lovingly baked with lots of our greens! Last Sunday I was at Castlemaine Farmers Markets next to Trentham potato grower Bernie. We got chatting, as you do, and I came to learn he is a 4th generation farmer, has been in Trentham for 40 years with his family since growing up in Ballarat. His sun-creased face and shiny blue eyes are full of the spark of life. Our conversation continued and I got to say how inspiring it was for such a green, young farmer like me to meet someone of his stock.
The weeks proceeding (don't worry, this is all gonna link up) I was struck by the form of our lease with Mt Alexander Fruit Gardens, and that being able to pay cash and/or work hours + give produce for our lease has made it a doable deal. For example, Sas and I have cleaned the shed before pruning workshops, helped Katie and Hugh remove netting from trees and helped create their farm shop space. Without a pool of capital, our formal lease has enabled us to create, grow, sell and build up some business dollars. I'm proud to share this agreement with whoever is interested, and last week talking to Bernie I was reminded again how important our lease is as it gives us a leg up into farming without owning land.
Being quite focused on our creation and our immediate community, I sometimes lose awareness of national and global circumstances. Sas and I have very deliberately chosen to grow a variety of produce, in the attempt to both have biodiversity and keep ourselves safe if one thing we grow isn't "in" anymore (ridiculous, I know, but sadly true) or if we have a massive crop failure.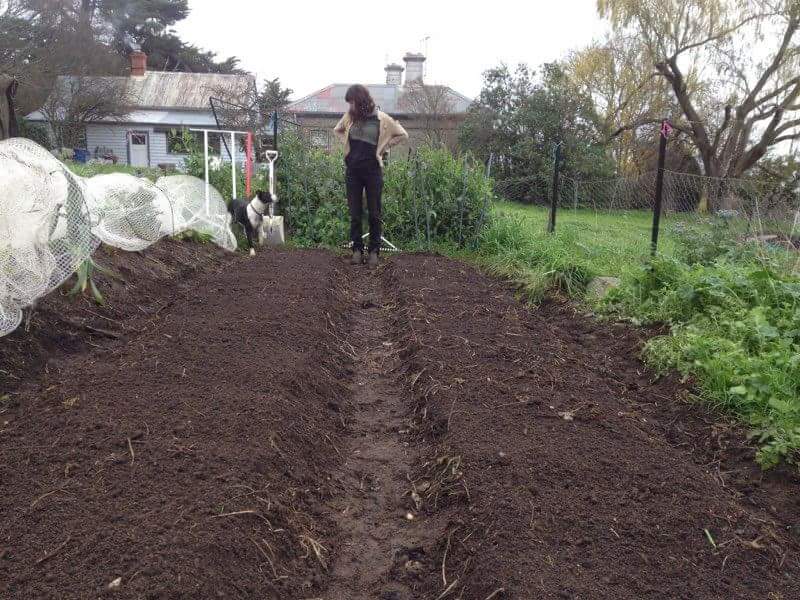 Bernie explained to me the circumstances around popular supermarket brands sourcing potatoes from places as far off as Turkey, and how the importing laws which allow this are having a devastating impact on local growers.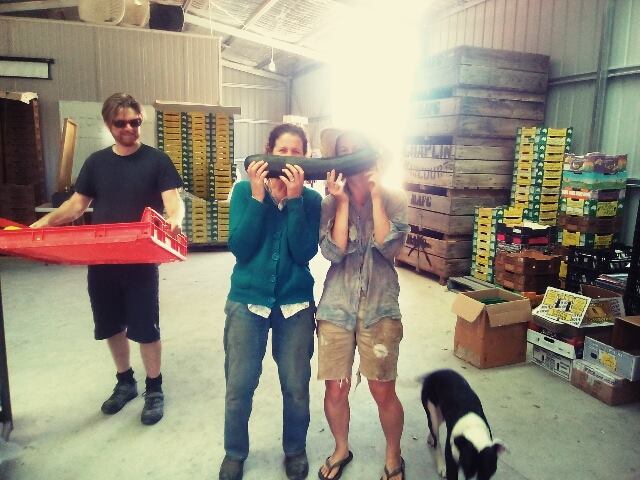 Unfortunately, this isn't a new story (think about the current milk situation) and although it has angered me, it has also given me more determination to grow real, honest and accessible food for our local community. Thank you, Bernie, for reminding me of the current food climate we all exist in – growers and eaters alike.
Let us be aware of and accountable to who we support with our dollars.
Grow well both in body and ground.
Mel & Sas