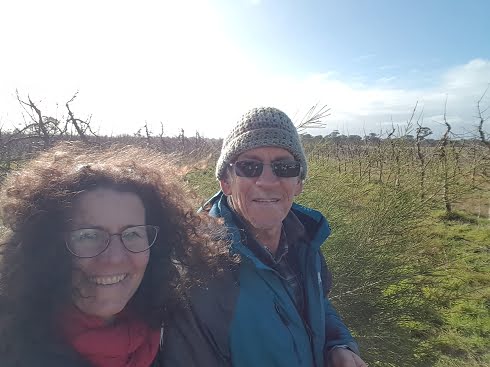 Things have been changing around here (honestly, when are they ever not?) as we pin down the nuts and bolts of how this new farm sharing arrangement will work.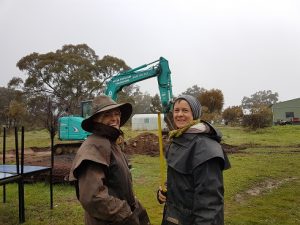 "D" day, when all our lessees officially started their new farming businesses (or in the case of the Gung Hoe Growers, renewed their lease) was 1 July, and while we've started building the new infrastructure that the new enterprises will need (funded by Regional Development Victoria), getting the leases in place with each enterprise has proven to be more detailed than we anticipated, so the leases haven't actually been signed yet.
We reckon that's a good thing. Each conversation has raised more points we hadn't considered—about water, fences, sharing resources, who's liable for what, who pays for infrastructure, the list goes on—and so we've had to get more legal advice on some points, and conversations are ongoing.
But we think it's good to do the detailed thinking about these issues now, so everyone's as clear as possible about what we're all signing up for. We also reckon that getting strong leases and understandings in place now will pave the way to bring new enterprises into the co-op a bit more easily.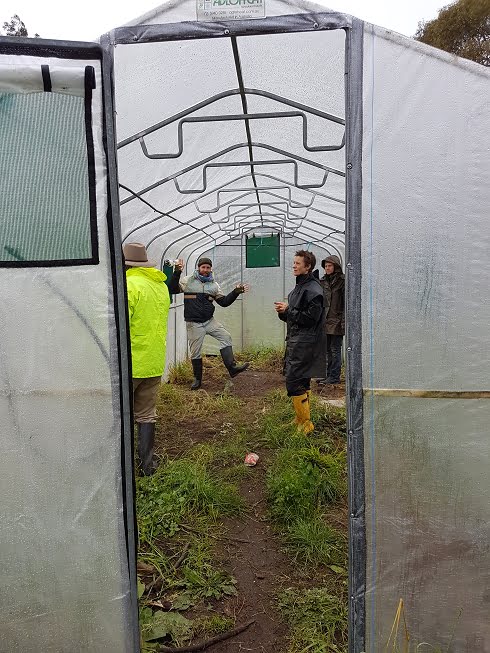 Meanwhile, Hugh and I have had to adjust to this new way of "being" on our farm. It's a big transition from it being "our" farm where we got to decide everything, to remembering that it's now a shared space where we have to consult with everyone else before we make decisions.
At the same time, we've also had to come to terms with the fact that we're not really orchardists any more. I had to fill out my occupation on a form today, and had no idea what to put down—if I'm not an organic orchardist, what the hell am I? (I settled on "organic fruit-growing educator"—snappy, huh?).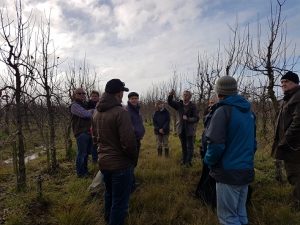 Having just been to this year's ANOO (Australian Network of Organic Orchardists) conference, we felt a bit like frauds at the beginning, but then we realised that we've retained management of our recently planted heritage apple orchard until it's in production, so technically we ARE still orchardists.
The conference was a great treat as usual—both as a learning and a social experience—and we came back raving to the rest of the co-op of the importance of having a peer group of like-minded people facing the same issues with production, small business, and marketing as you. To a certain extent the co-op members will form that peer group for each other, but they'll each face different issues and so will also get a lot of value out of connections with other similar organic growers.
The whole process has been full-on and has taken WAY more time and energy than we anticipated, but it hasn't all been hard and there's an amazing upside to sharing the farm. Every day, we get to watch and share as these wonderful and inspiring young people go about doing their farming businesses, innovating, sharing new ideas, dealing with issues as they come up and constantly learning.
I swear we're feeling younger just having them around, and every now and then we sit back, take stock, and get glimpses of the future, and then we feel incredibly proud and hopeful about what we're creating here in this beautiful little shared farm space.