If all is going well with your trees this spring, you should be seeing growth like this on your trees: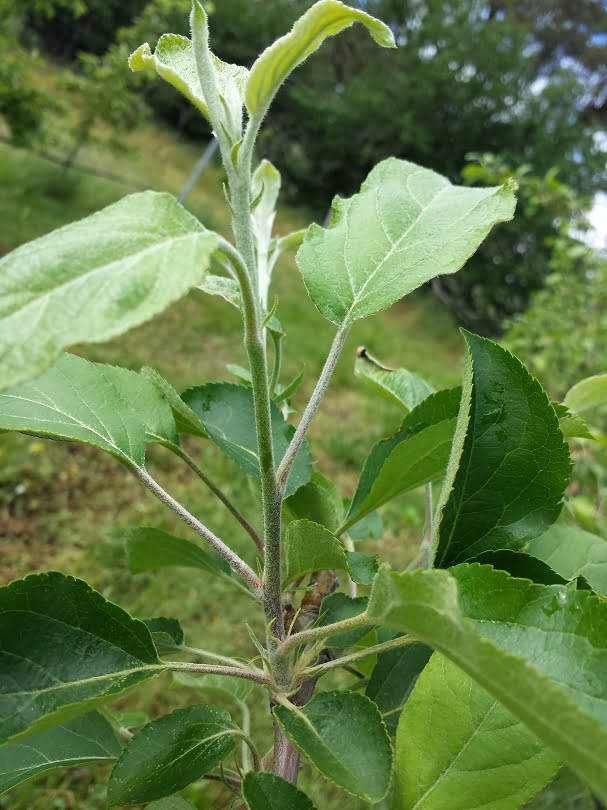 This time of year we like (and expect) to see a flush of strong, healthy new growth in our trees, particularly on young trees.
Successful fruit growing is all about helping the tree to balance its energy between growing new wood (i.e., new shoots, as you can see in this photo of a young apple tree) and growing fruit. If it grows too much of one, it tends not to grow much of the other.
We need the new wood so the tree continually has new buds being formed to produce next year's fruit (though the buds can also form on older wood in some trees).
But we don't want the tree to put too much energy into growing wood at the expense of putting its energy into growing fruit – it's a balancing act.
Shoot length is one of the best indicators of the overall health of your tree, and spring is the time to monitor it – so visit your trees and have a look.
If you see plenty of young vigorous shoots (anything from a few cm to 1 metre long, depending on the type and age of the tree), you know the tree's pretty happy.
And if you've done a great job with your pruning, you'll also notice that the new shoots are growing in the right place in the tree to make future fruit picking easy and manageable.
Here's what healthy spring growth looks like in cherries: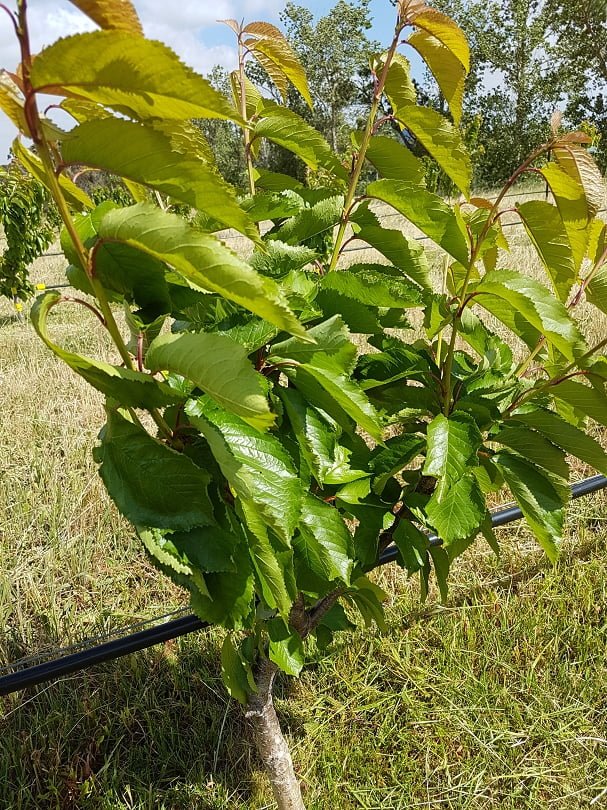 On a young plum tree…
On a mature plum tree…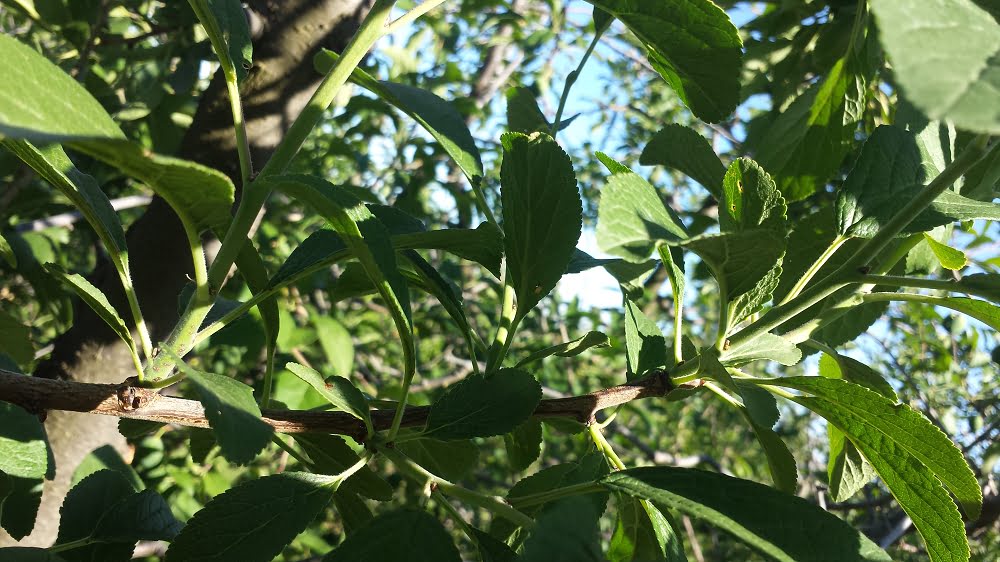 and finally, a mature apricot tree that's growing beautifully (note the beautiful red colour of the fresh new growth, which will gradually fade through orange to green).