Well, its almost been a whole year out at the patch and for the last month of that we have done a lot of debriefing, talking and sharing…about our almost year.  Since neither of us have much other paid work at present, we have been able to commit our designated time to the patch, and fit other things around it. Completely opposite to the way we started last year…just for a simple picture, Sas and her partner were in the middle of building a house!  However, lo and behold, no work means we are feeling semi-organised and able to set things in place, execute, and move forward! Hurrah! This may seem like I'm talking in code, but alas, I'm not. Finally we're planning our planting in full sections, full rows (I know…ssshhh) and real rotations. We're getting serious. (Well, as serious as we clowns can get, anyway…)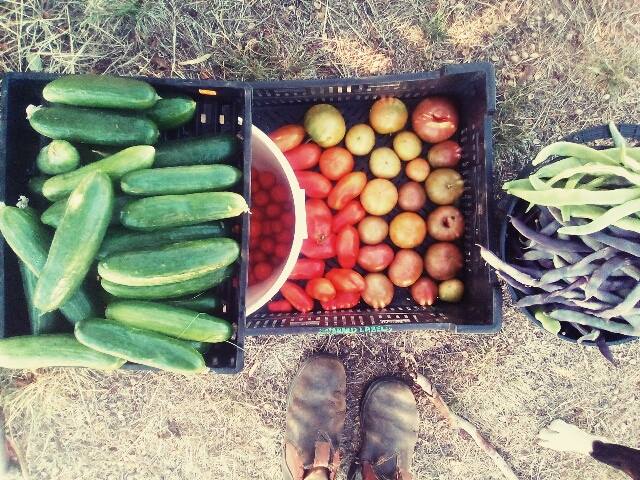 This commitment is spurred on by our thrice-weekly harvests and selling of everything we put out into the world. Selling to cafes and restaurants, community members, the farm gate shop and mixed vegie/fruit boxes we do with Katie and Hugh. There is a demand, and slowly we are starting to be consistently productive to meet it.
The motivation also comes from seeing our creation begin to really live its own life…sounds tacky I know, but truly!  The flowers, the bees, the bugs, the fruit, the veg, the snakes (!)… the pulsing beauty of things being alive.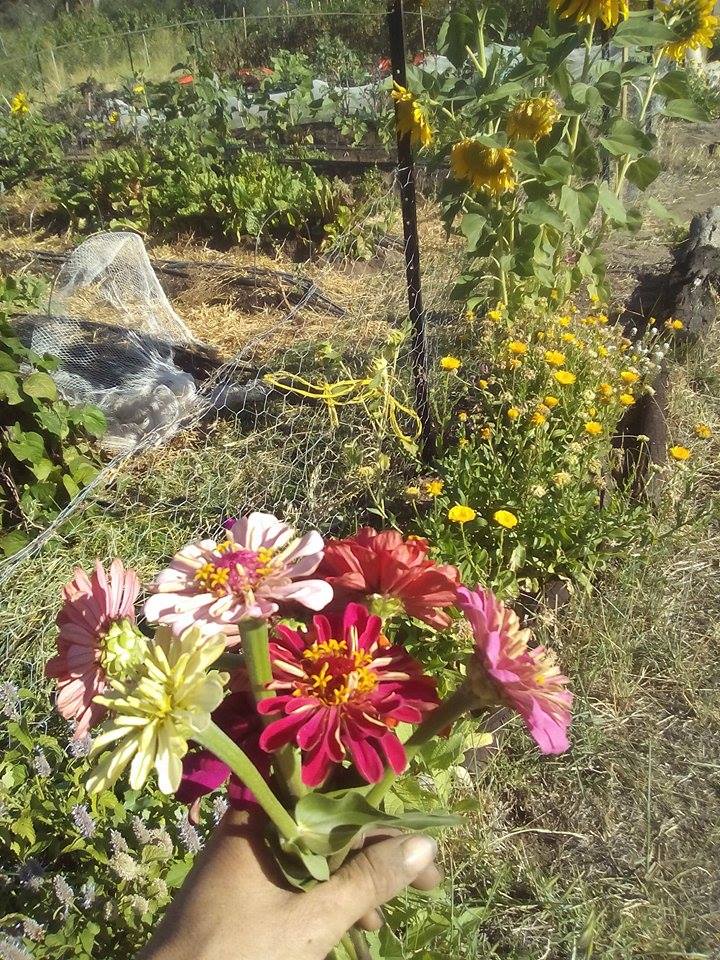 So, one of our main aims this year is to keep that pulse pumping.  We want to bulk up and be consistent with our produce. Well, as consistent as weather, bugs and our humanness allow.  In our planning, we have measured out another block to add to the current 'patch'.  It might not seem like much, but under intense production, you can grow a lot in 1/4 of an acre. We have a working bee next Wednesday (24th – 8am-2pm, so please come!), which hopefully will put all the willing hands to work!
Its been a funny thing asking the greater world for help in such a way. I think both Sas and I like working hard, plugging away, 'making it work'; none of which I think negatively about. However, when i look back at last year, I see digging. So much endless digging. Even with the help we had, it simply felt hard. I'm not so naive to think this farming business isn't hard, but I'm looking forward to this year where there will be other 'hard' things.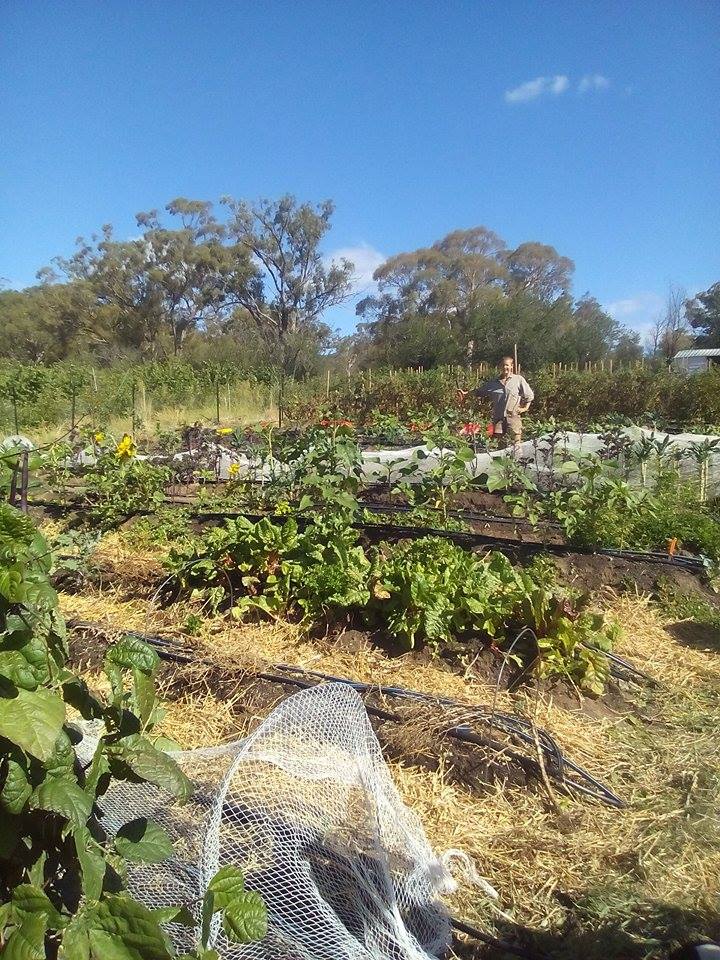 And it's actually a nice place to want to open up your little patch to the scrutiny of others. Hmm, maybe 'nice' isn't the right word, but it's a place to a step in the direction I reckon. It definitely pushes me out of my comfort zone, sharing what I've worked so hard on. But in a positive stretching way…which can only mean good things.
Making changes and having an action plan for this year gives me confidence to step forward more boldly into the year with heart and joy. With next week looming it also brings me much appreciation for friends, community, people who want to see a richer, stronger food system standing with us. This gives me hope and strength.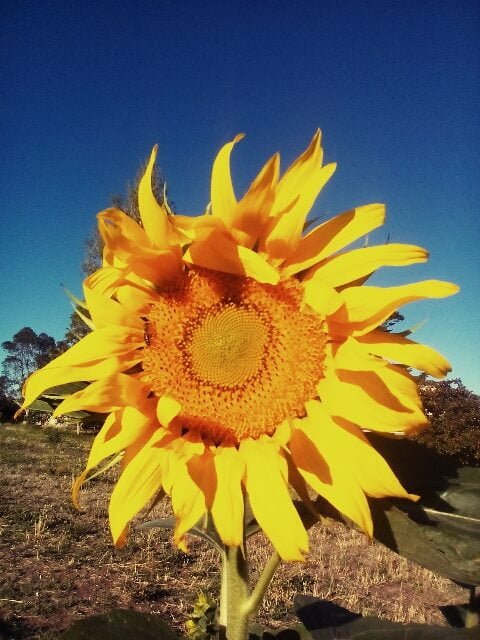 So thank you people. Thank you for bees that pollinate. Thank you for Sas who so tirelessly gifts almond croissants and gives hilarious names for vegies that cannot be mentioned here. Thank you for Katie and Hugh who continue to support us and only ever wish the best for us and stand ever with us.
Thank you for another season of growing and learning; the plants, the weather, the soil and ourselves.
WAHOOOO!!
Mel and Sas