Last night we took a moment to pause and say grace. Grace to me is about being grateful for what we have in our life. Whether it be the food on our plate, the people in our life, or a sudden moment of wonder when you look up at the night sky. Grace. Every day I am grateful for so much. For the fact that I get to do what I love, work outdoors with the mighty Leanganook mountain keeping watch, and experience the changes of season through my skin and senses. I'm grateful for all those around us that believe in what we do and support us to keep on going even when our belief begins to wane.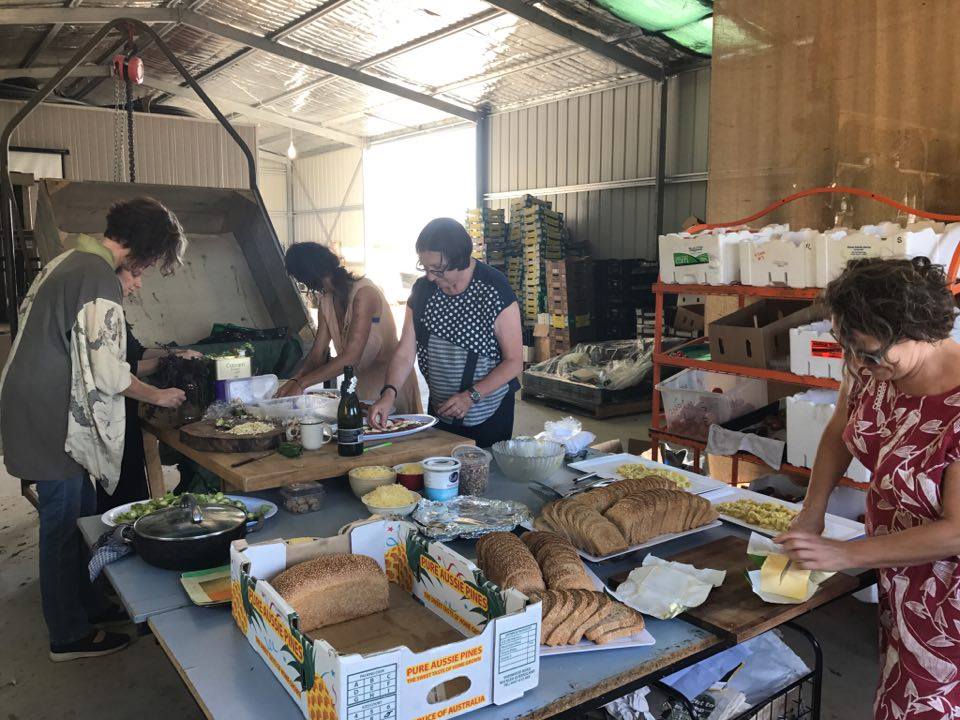 And so, last night amidst the hectic and fruitful time that early autumn is at the patch, and with the most stunning setting of late afternoon orange rays through the golden grass and apricot trees, we gathered. It was the first seasonal feast that we have held at the patch and its purpose was to say thank you to some of the people that contributed both financially and in-kind to our crowd-funding campaign. The crowd-funding campaign has been amazing in many ways, but in the most basic, it has helped us to take the next step towards viability by expanding the size of our patch.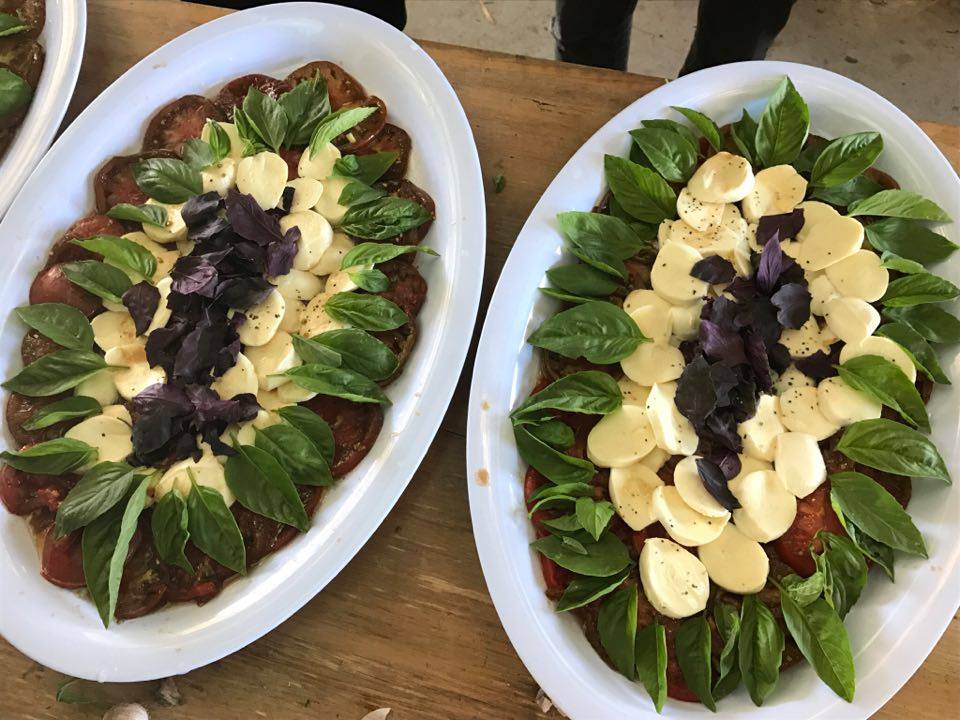 Thanks to the late and warm summer we are still drowning in produce. We set up a long table amidst the apricot orchard and with the help of friends and family cooked up a massive feast with all our produce. For us it was an opportunity to pause and give thanks to just a few of the people who have supported us along the way so far. It was a chance to feed and nourish others from the food and living that feeds and nourishes us, and, most simply, a moment to say grace.
Sas and Mel