We often extol the benefits of keeping a fruit tree diary, to get to know your trees better. We think it's so important that our Monthly Growing Program members get a Fruit Tree Diary when they join the program!
This can be really helpful if you are trying to diagnose a problem with your trees, for example an apple tree that doesn't set fruit might not have a polliniser that flowers at the same time nearby.
So in the interests of showing you what we mean, here's what our apple varieties look like at the beginning of October.
Golden delicious, at balloon blossom stage.
Jonathan, a bit more advanced than Goldens…
Granny Smith is just past full bloom. You can see there are a few flowers where the petals have already fallen off (called shuck fall). Granny Smith is a great polliniser for lots of other varieties, but only if they flower at the same time! You can see there are still a few flowers not open yet, but within a few days this variety will be past its prime.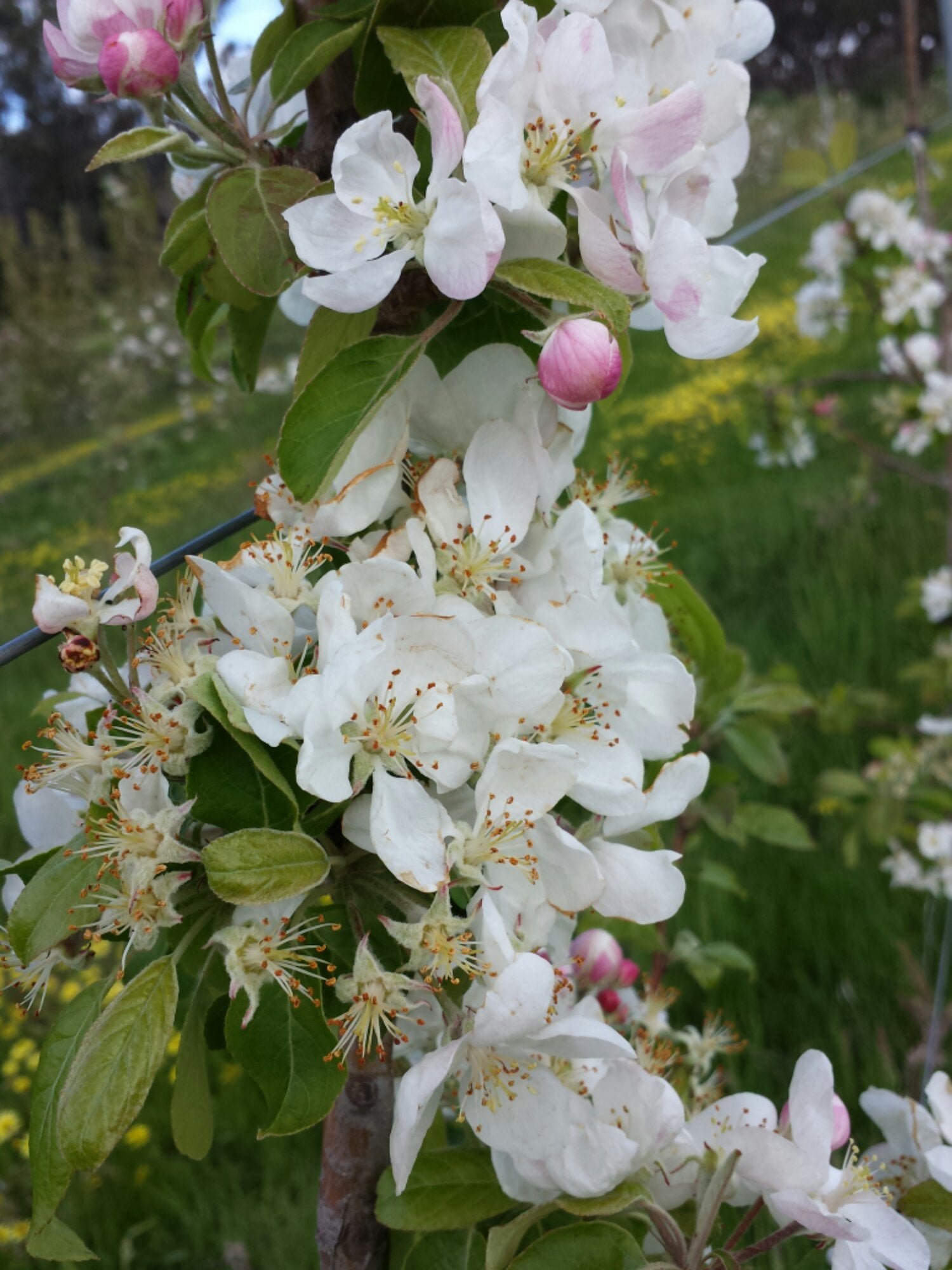 Pink Lady, almost at full bloom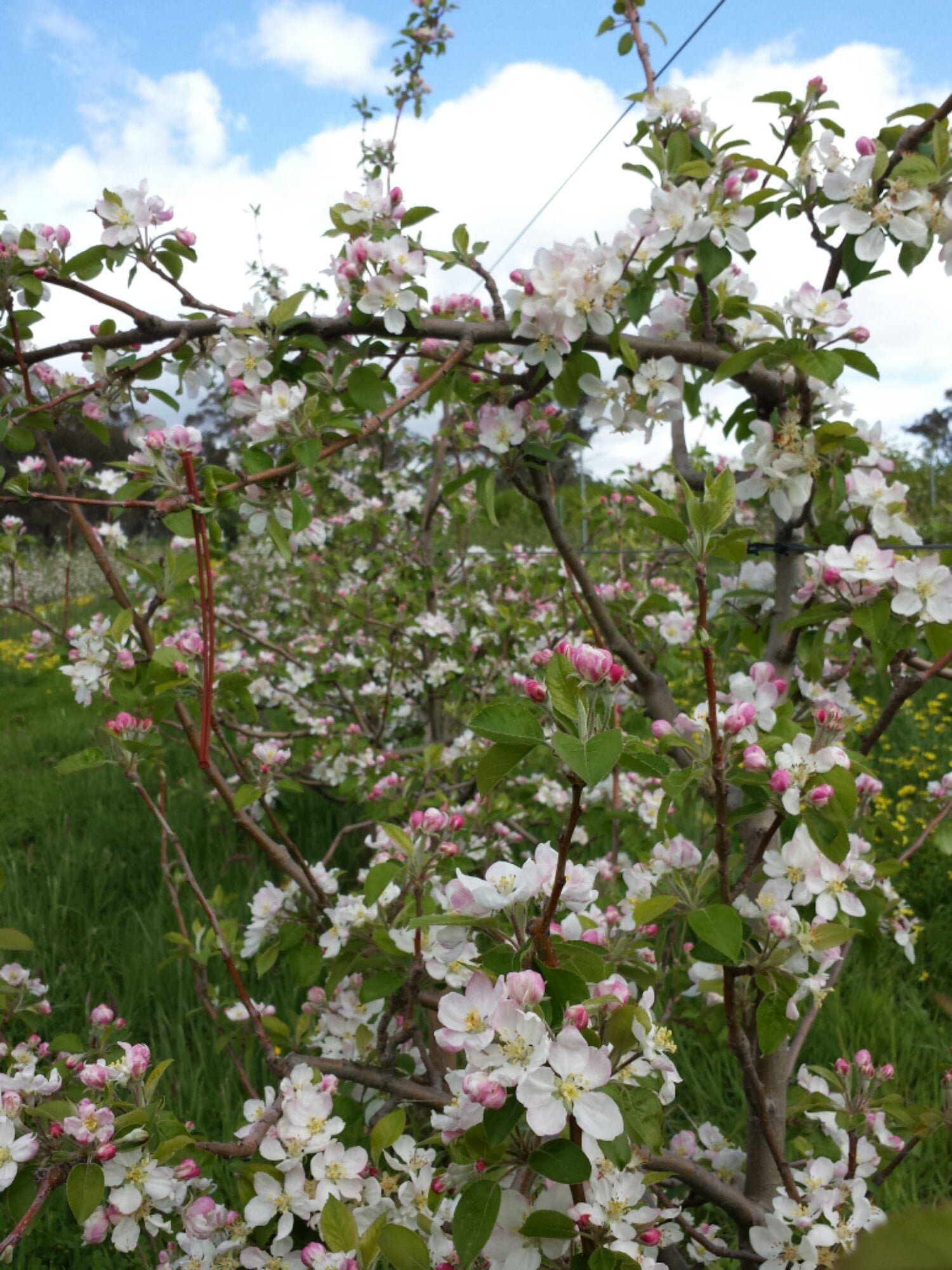 Gravenstein are just starting to swell. This stage is called 'early pink bud'.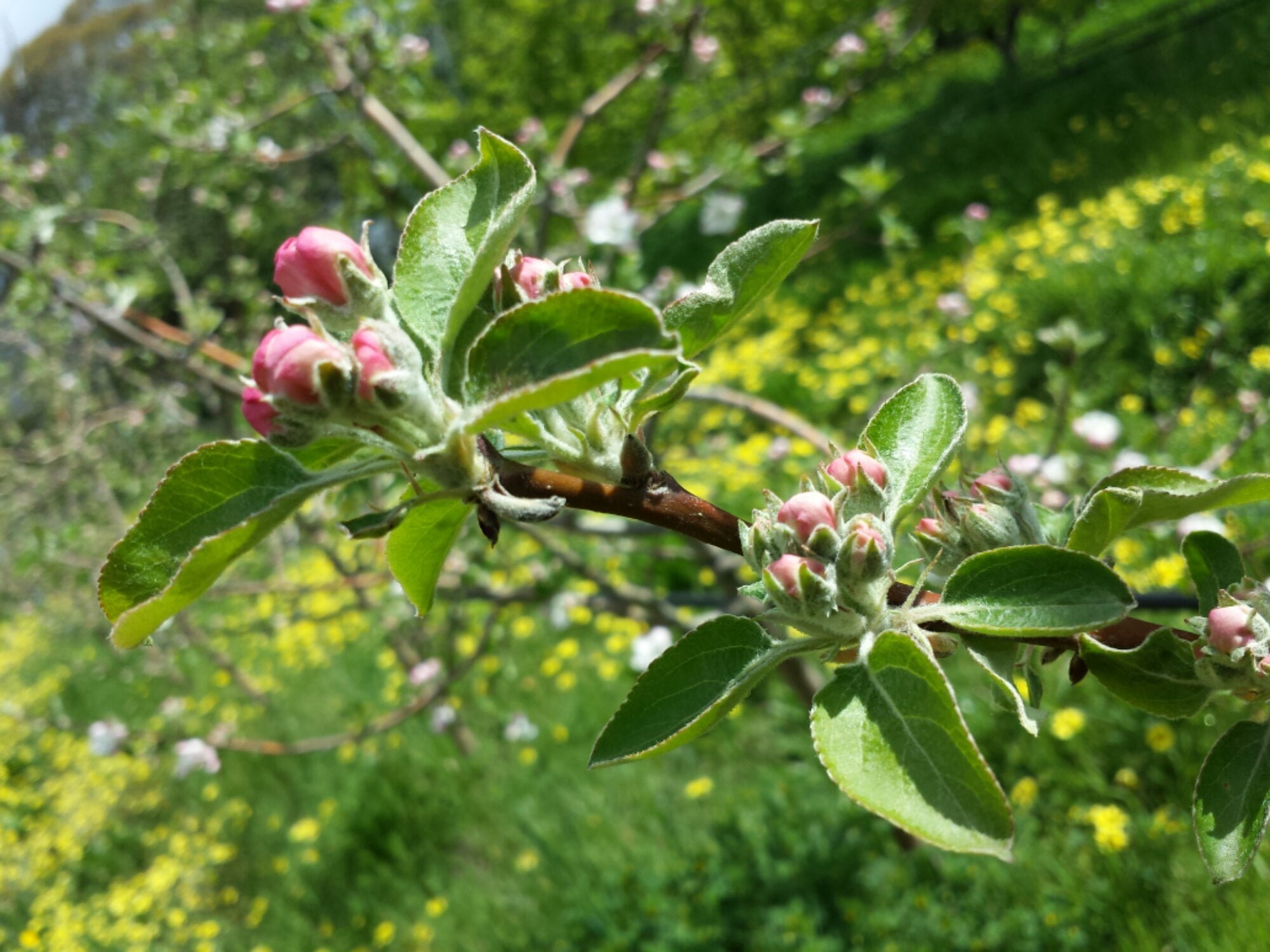 Bramley are slightly later, this is pink bud…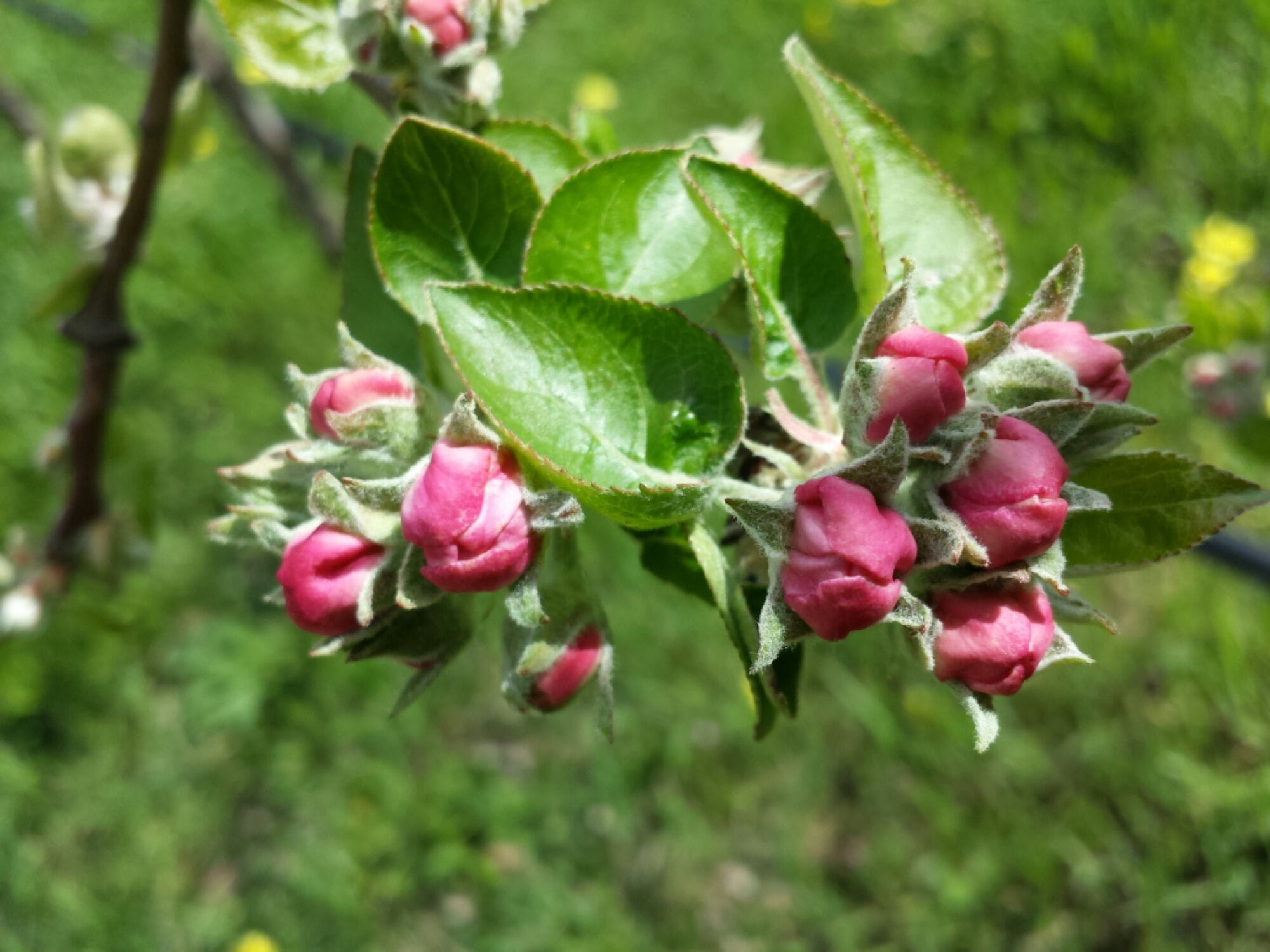 Cox's Orange Pippin are at about the same stage as Bramley, just waking up!
Snow apples are significantly more advanced, at full bloom.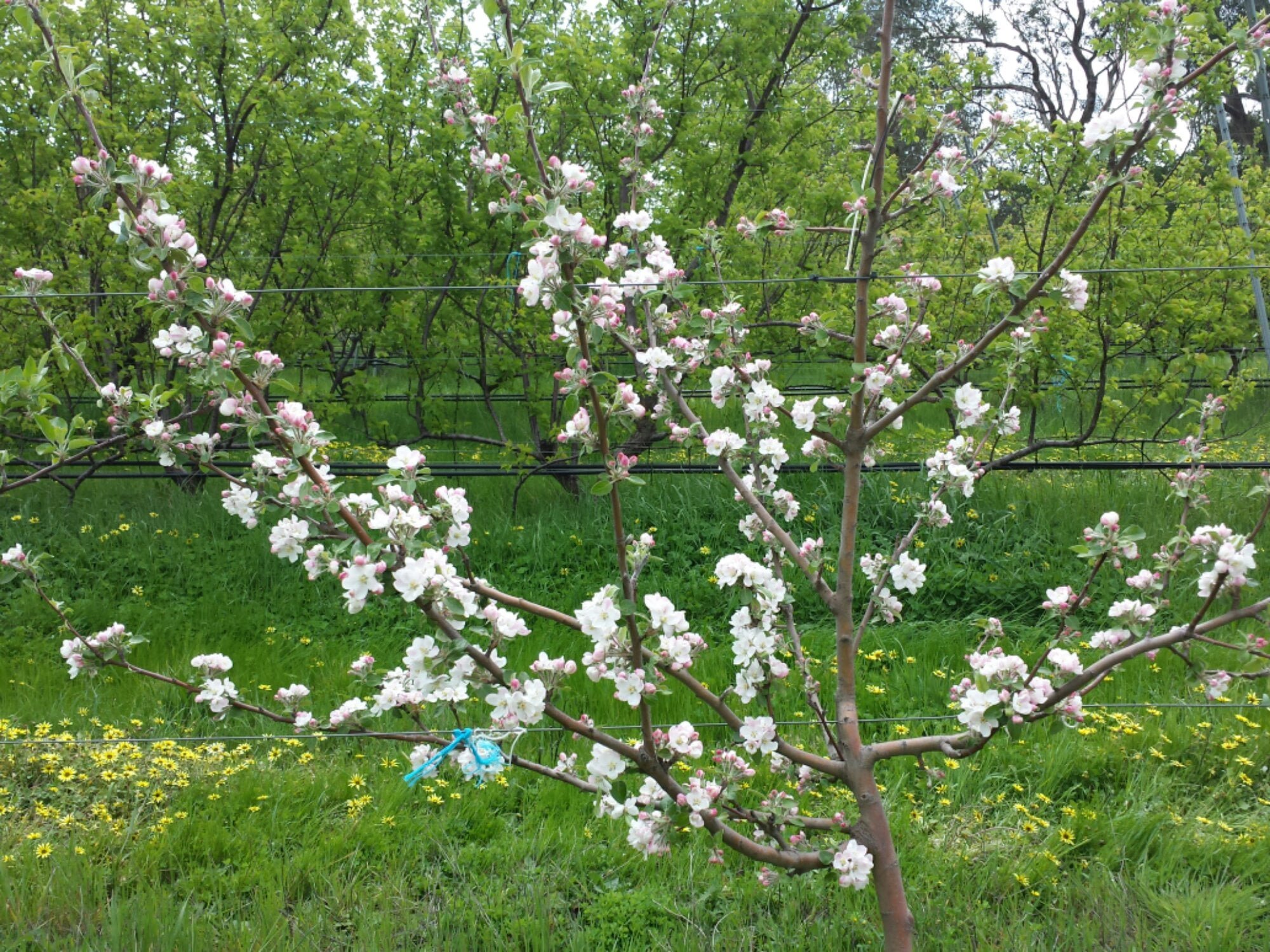 Gala, at balloon blossom stage…
Fuji are a bit more advanced than Gala, and are only about 3 days from full bloom.
You can see that even within these few apple varieties, there is quite a lot of variation, and if 2 varieties don't have a reasonable overlap of their blossom period, they won't work as pollinisers for each other.  Noting a 'full bloom' date for your trees can definitely be useful!
How do you tell if your tree is at full bloom? About 60-80% of the flower buds on the tree will be open, and about 10% will already be on the ground. If you tap a branch gently, some petals will fall off.
Enjoy getting to know your trees!