Hi!
April saw the turning of our first sods, the mounding of our first beds and the planting of our very first crop…garlic. The most intense and colourful, the juiciest and most pert of our previous year's crops were lovingly planted on a whim and a prayer that this here farming endeavour would work out. Two days after planting the kangaroos and dogs had danced across the beds, 3 months later and the cockatoos decided to have a taste and now 7 months later its our turn!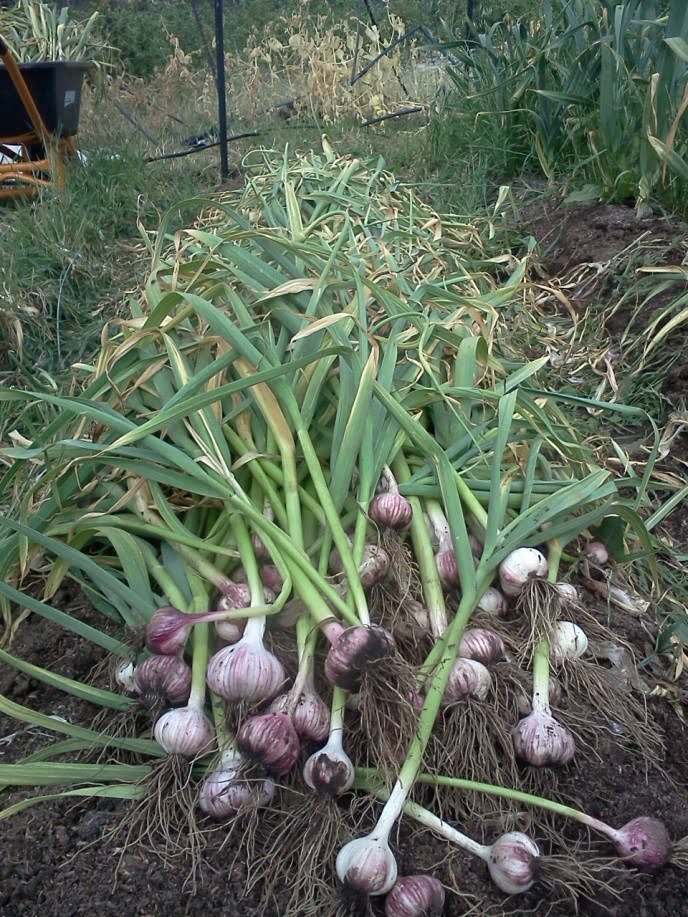 Consulting our lunar calendar to find the best day to harvest the garlic for longevity, we dug up just over 22 kg of beautiful garlic. It felt a little like the birth of our first born and we paid the heads no less attention than you would expect of new parents! The garlic has been hanging and drying in the shed for the past few weeks and the time has now come to plait them up and send them out to the plates of our community. Just in time for Christmas!
It has been such a joy in preparing and planting this crop and watching it grow as our humble little patch and all our green babies have also been growing, it is a truly exciting moment to have our first big crop that we can sell to all our wonderful supporters.
As there is a limited amount of plaits available, we've decided to take pre-orders until we run out. You can either facebook message us or email us on gunghoegrowers@gmail.com  to place your order. Orders close on Monday 14th December but get in quick because its first in first served. What we have on offer are:
½ kg plaits (roughly 15 heads of garlic) for $25
1kg plaits (roughly 30 heads) for $50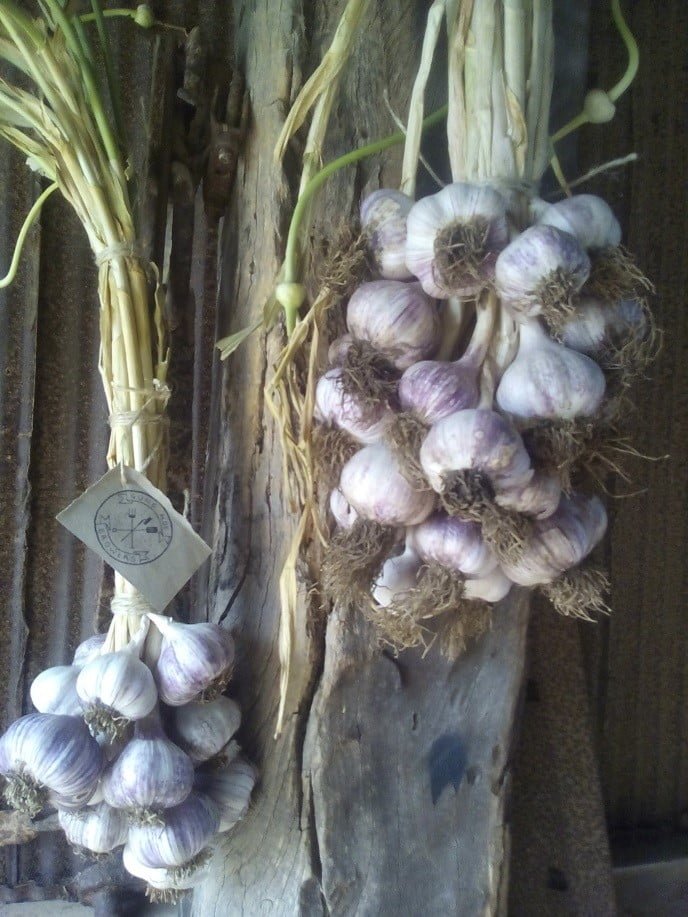 Collection will be either from the Mt Alexander Fruit Gardens shop on Friday 18th December from 10 am to 4 pm or from the back of the truck (location to be decided) between 5.30 and 6.30 pm on the same day.
We have saved enough of the best garlic to plant out next year's crop, and we're getting ready for another big crop in 2016, so watch out vampires!
See photo for example ½ and 1kg plaits
Grow well!
Sas & Mel