Today the temperature is set to top 43° with winds up to 50 km/hr. Not an unusual summers day in these parts, but with climate change realities becoming more and more pronounced we can expect days like these to get more and more frequent. Feeding people in a changing climate is a huge challenge and one we as farmers are faced with every day. So today, in preparation for the heat and winds, we tuck all our delicate crops in under shade cloth, water early early to get the moisture down into the soil, mulch what we can and watch for the cool change.
This time of year is slightly nerve wracking. We start our 5-6 month veggie box season in 2 weeks, and many of our crops are only just starting to fruit. A few days like today can completely wipe out whole rows of things and set us back months. Our box customers pay upfront for their boxes, so we are committed to delivering boxes in 2 weeks' time, but nature doesn't always keep to our timelines!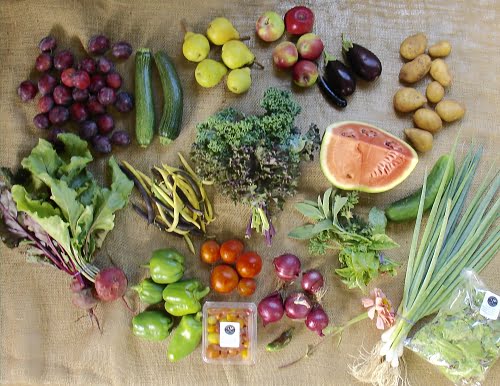 This morning I picked the first of our zucchinis and cucumbers and looked at the baby eggplants and tomatoes slowly expanding on their plants.  So far so good.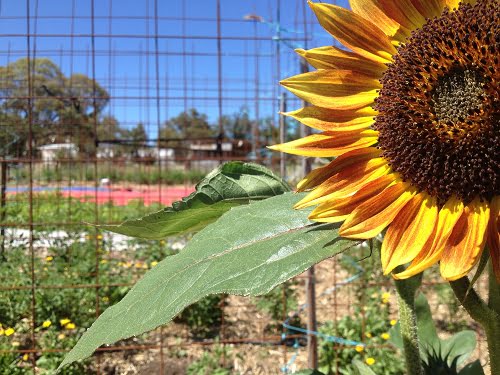 Last year we provided 40 mixed vegetable boxes to our community for 5 months. This year we are hoping to provide 50 boxes for 6 months. If you're interested in getting a box, there are still some available. We have a small weekly box for $30/wk (suitable for 1-3 people) and a large box for $50/wk (suitable for 3-5 people. There is the optional extra of $10 worth of gorgeous organic fruit from Tellurian Fruit Gardens too.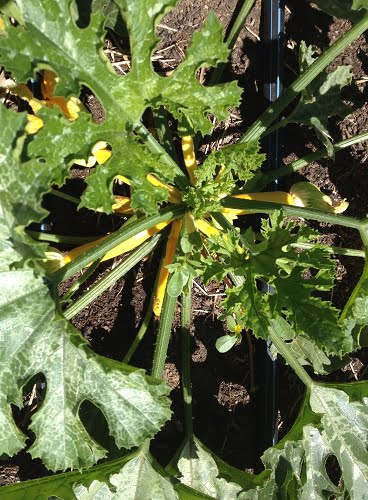 We ask our box customers to commit to 3 months at a time, which makes the admin and planning so much easier for us, but if that kind of upfront payment isn't possible for you we are always happy to work something out. Pick ups are from The Farm shop on Wednesdays 10 am- 1 pm and Fridays 10 am – 1 pm and we are also doing a Castlemaine drop off at the Theater Royal courtyard on Wednesdays 5-6 pm. Boxes start on 17 Jan (fingers crossed!)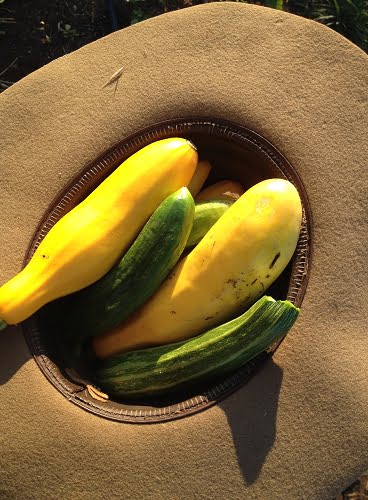 To order a veggie box, go to our Open Food Network shop:
https://openfoodnetwork.org.au/gunghoegrowers/shop
Thanks to everyone who has supported us throughout 2018, we're looking forward to another year of growing real food for our people.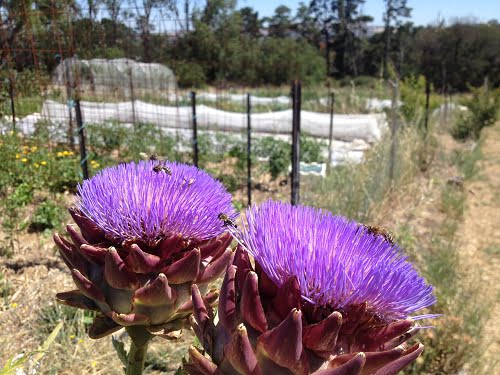 Happy New Year to you all, may your 2019 be full of peaceful and joyful abundance!
Sas (and Mel)
—
Gung Hoe Growers