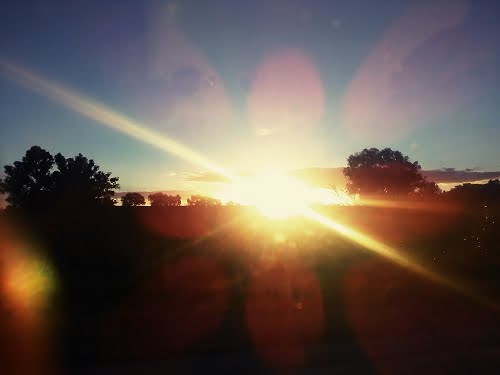 I feel like every blog I write lately is about some sort of extreme climatic event that we or our crops have just survived. It's like this season is showing us all of the extremes that climate change is bringing on a more and more frequent basis, i.e., weekly! As I walked along the corn row this week looking at the shrivelled up and crispy growing tips that have been burnt by wind and sun (certainly not for lack of water and love!), I must admit I began to wonder…can we really grow food in this place? The strong answer that always comes whenever I have these kinds of doubts is, 'We have to'.
This week's climatic event was a fast and furious grass fire that came very close to where we stood watching as the flames lapped at the fruit trees. The house, sheds, cars, tractors, orchard and our market garden (and us!) all stood in its way and were it not for 13 trucks full of amazing CFA volunteers and 'Elvis' dropping water bombs from the sky, we would have lost everything. A sobering thought. We can't express enough gratitude to those nameless volunteers who swept in and did the job.  Katie, Hugh, and Ant had damage to 300 trees, fencing and irrigation, right in the middle of the busiest part of the season, but it really could have been so much worse if not for the quick actions of the CFA.
Mel's last blog was about resilience, and it would seem this one is too. Resilience of people, crops and environment. It's amazing isn't it how nature responds to such seemingly catastrophic things as fire. If we want to grow in this climate and feed the local community with food that hasn't travelled thousands of kilometers, we have to accept this changing climate, know it and plan for it.
Grow well folks and stay cool
Sas (and Mel)
P.S. Our Summer Veggie boxes will start in first week of Feb. Order your first month's subscription by 3 Feb by going to our online shop here: https://gung-hoe-growers.myshopify.com/collections/produce