Hi, this page gives you the full run down about how to access all the content to make the most of your membership.
My Account
To view your membership details, change your password, address, or payment details, click on "My Account" in the green menu bar at the top of the page.
You will need to be logged in to access any of the course content, so to view a weekly eclass, browse the Fruit Tree Database, or access the Members Home Page.
The login page will ask for your username or email address, and password. You will have created these yourself if you became a member of the Grow Great Fruit Program after 1 June 2020, or bought one of the courses from our Online Courses Library. If you were already a member on 1 June 2020, you should have received an email advising you that an account had been created and password generated, and showing you what these are.
The login screen also includes a section for 2 Factor Authentication, which you can ignore.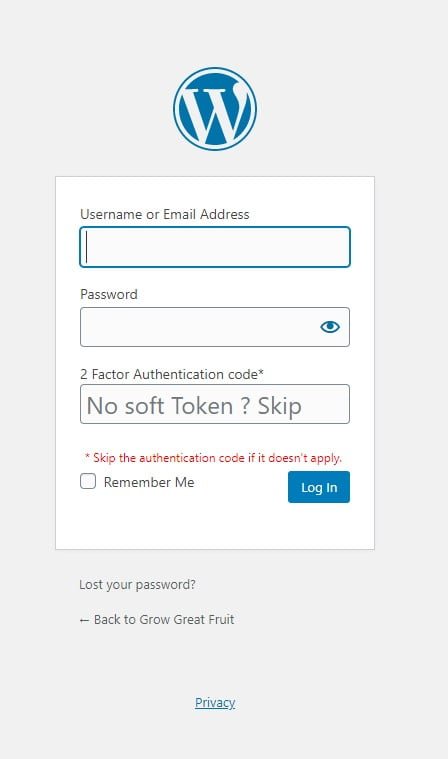 Lost or Forgotten Password
If you have lost or forgotten your password, please go to the login page and click on "Lost your password?".
Change Your Password
If you would like to change your password, click on "My Account" in the green menu bar at the very top right of the change, and then click on "Account Details".
---
Members Menu
Regardless of where you are on the website, you'll always have access to the Members menu at the top of the page. When you hover your cursor over "Members", you"ll be presented with a dropdown menu of the various content areas of the website, such as the Members Home Page, Members Masterclass and Q&A replays, the Organic Resource Pack, and the Fruit Tree Database.
---
Members Home Page
The Members Home Page is the place to start to access the program resources. Here you'll find instructions and links to everything that is included in your membership.
---