If you still have fruit on your trees this summer, you may have seen this type of damage on it.
It's caused by grasshoppers (or more unusually, locusts), which can become quite a problem from about mid-summer onward.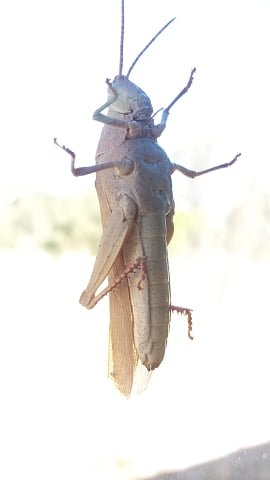 They can also eat leaves quite badly, as you can see from this devastated little plum tree.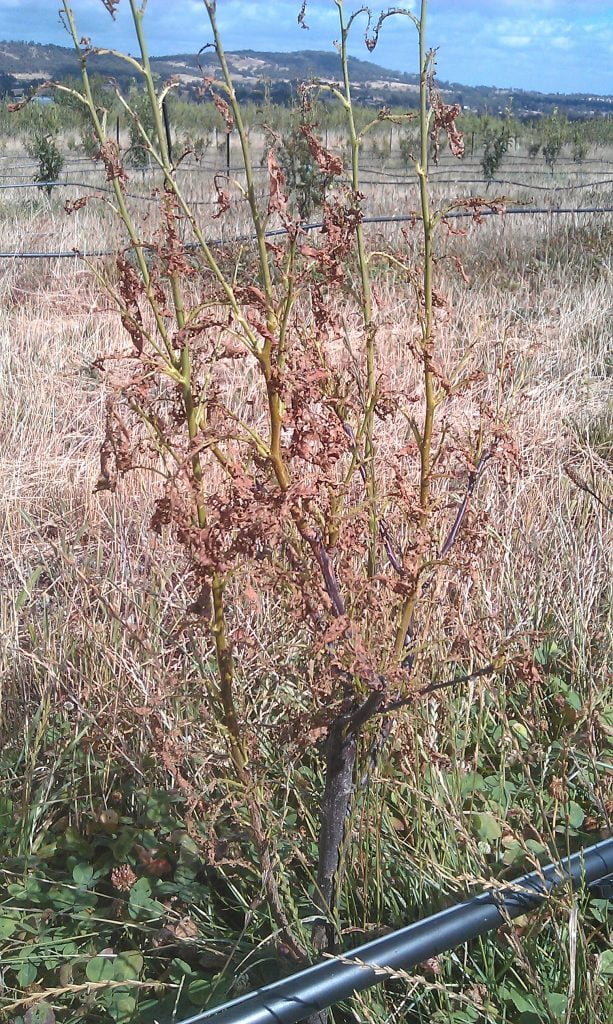 As bad as it looks, a tree can survive this damage late in the season, because it's already done most of its growing for the year. This damage happened a couple of years ago to this plum tree, and it came back in full leaf the following year, and has continued to grow and become very productive.
However severe damage can also kill really young trees, or if the trees are completely stripped of leaves too early in the season.
So the next question is, is there any way to prevent the damage?
One way to combat them seems to be keeping the grass cut (or eaten down by animals) under the trees, but this can have limited success.
The best method is to use some animal friends to do what they do best!
Chickens and other poultry just LOVE to eat grasshoppers, so if you can confine them around your fruit trees, even for a brief time, they can help to clear up a grasshopper problem very quickly.
This is just one of the ways that animals can be really useful to help you successfully grow organic food. We've put together a short course called Fruit Tree Care for Animal Lovers to help you explore all the ways you can go into partnership with your pets to grow better food.