Carr's Heritage Fruit Tree Nursery
There's a fresh patch of hoed ground in the Nursery. Merv fired the tractor up a few weeks back to start preparing the ground for our next rotation in the heritage nursery. We've been growing on the same two areas for a couple of years now and its time to rest the soil in that patch. With three distinct growing areas we can rotate year to year, making sure the resting soil gets some loving in the form of a green manure crop to revitalize the life in the soil.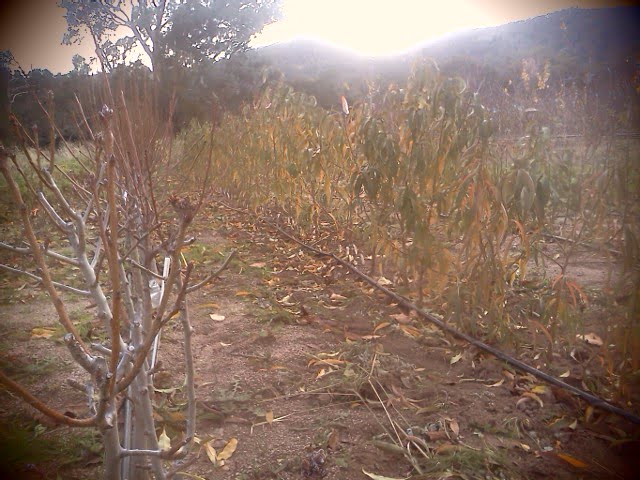 Things definitely wind back a little in the nursery in winter.  The rush of the late summer budding is over and now is the time to collect and grow our rootstocks for the next year's buds.  We're collecting up apple, pear, peach and quince seeds to sow, and plum cuttings to 'heel in'. We might even try some fig cuttings and another round of citrus seed.
Merv is still teaching me how to tell which buds have 'taken' (successfully struck). But I still look at the nearly naked trees in the nursery and cross my fingers that the budding we did in late summer will be successful because to my untrained eye I can't believe they've really taken until I can see the new growth in Spring!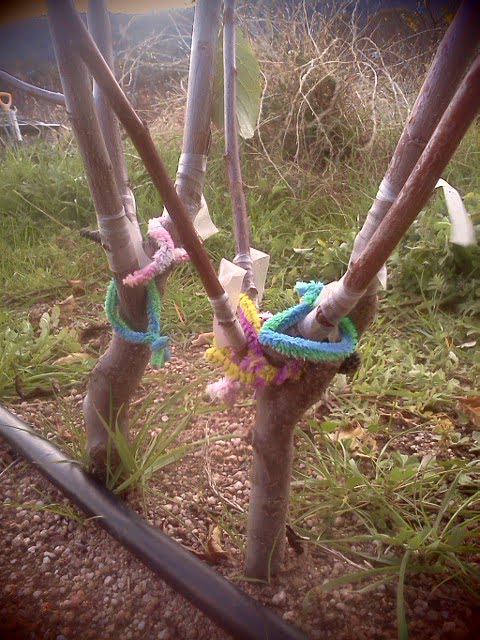 With Katie's complex coding system involving coloured pipe cleaners, the three of us did some multi-bud experiments in late summer. We budded up to five different varieties of plum, apricot or both onto individual plum rootstocks. We don't really know what they'll do or how they'll grow, but that's the beauty of experimenting with fruit trees! If they work, each multi-budded tree will be able to cross-pollinate itself and reduce the amount of space needed to grow multiple varieties of fruit. Perfect for small backyards. Since plums are generally hardy and prolific they are great to experiment in this way with, not to mention you can bud apricots onto plum rootstock too!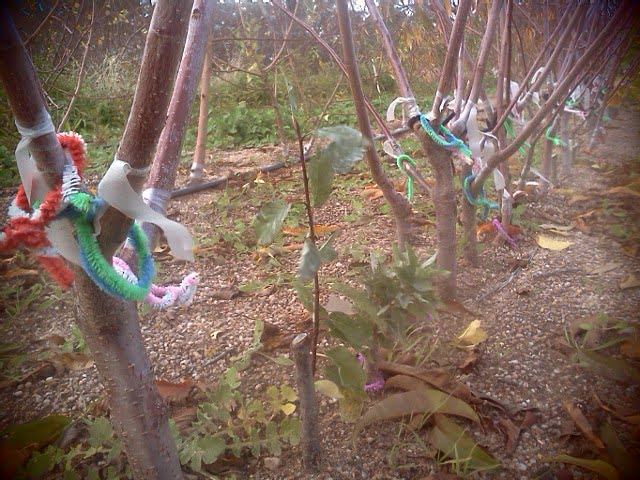 The next flurry of activity will be to plant out all the seeds and cuttings. But for now we're just getting ready for that.
Sas