April means garlic for us and the anniversary of our time growing at Mt Alexander Fruit Gardens. In theory garlic is the last of our autumn and winter crops to go in the ground, but in reality it's one of the many things we're rushing to get in the ground while there is still some warmth to the soil and the weather isn't either too blisteringly hot or too freezing cold. Next week, we will be planting out our fifth crop of garlic as Gung Hoe Growers.
We've carefully saved our best garlic from the crop we pulled out in November 2018 and this will be what we plant out next week in our beds, which have housed beans all summer. Over the past 5 years we've repeated this process so that slowly over time the garlic we grow is really well acclimatised and suited to our specific little patch of land and climate. We're also going to try planting a later-maturing variety of garlic, which our lovely friend Darren from "Two Good Acres" in Yapeen has kindly offered to give us some of. That way we can extend the harvest and storage of our garlic crops over a longer period of time.
If April is Garlic, than March is broad beans (and everything else). Most of our brassicas (Cauliflowers, Broccoli, Brussels, Kohl Rabi, etc.) got tucked in in February along with the winter greens (Escarole, Radicchio, Endives), leeks and spring onions. After visiting Days Walk Farm and picking up a few good new tips and with the wonderful volunteer help of Marty, Cara and Kya, we planted out our broad beans in what was the Okra row. Rather than pull the okra plants out, which are still spitting out the occasional okra, we decided to leave the plants in the ground and plant the broadies in around them. Our idea is that as the broadies grow we'll be able to continue to harvest the okra, and they may even be nursed through the winter with the frost protection from the broad beans. That means we don't have to lose all the good soil biology that's clustered around the roots of the okra or disturb the soil too much. Bit of an experiment, but that's how we like to roll.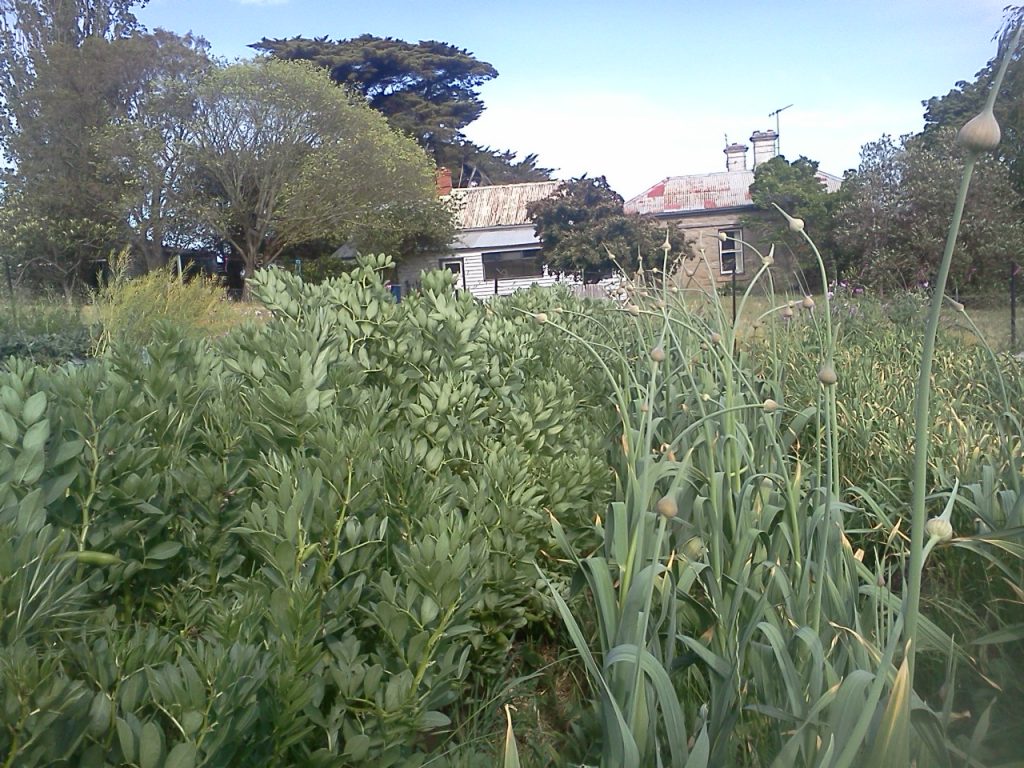 Last year we were still harvesting tomatoes and eggplants in late May. It was a lovely long (proper) autumn. This year, we haven't really had an autumn, it feels like it's gone straight to winter. We'll be ripping the tomatoes out in a week or so and making way for more winter crops like onions. Farming teaches us to be creative with whatever the weather and natures presents to us and try and make the best of it. It's a humbling place to be, and a constant reminder that despite what we tell ourselves, we really cannot control anything in life.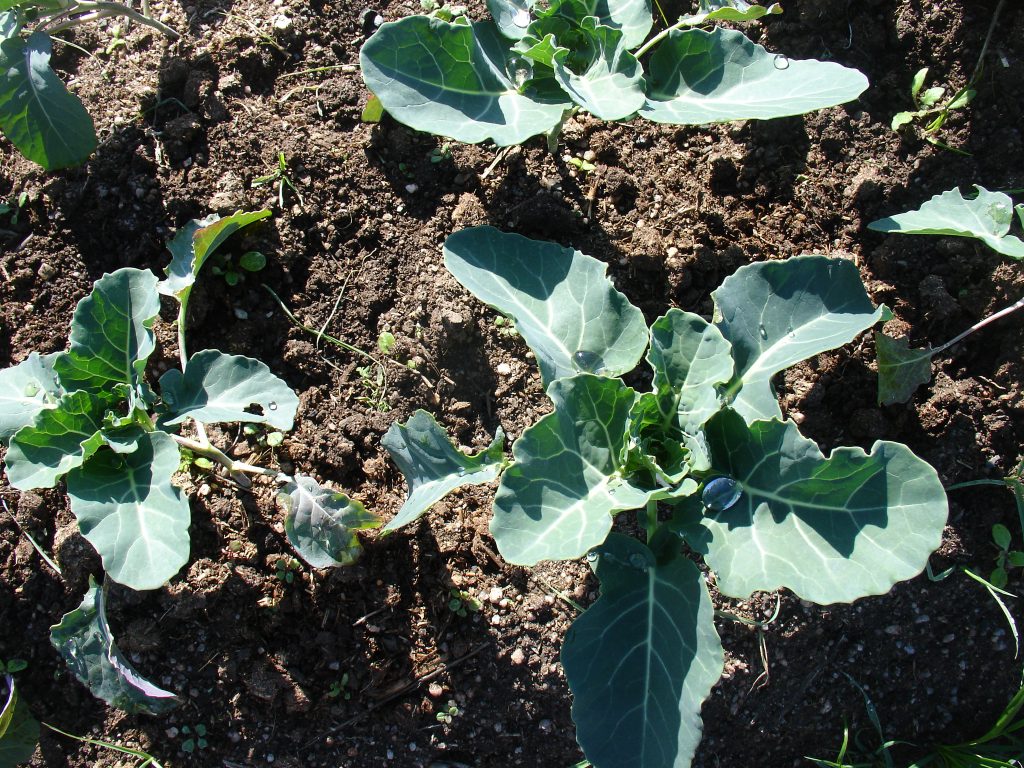 Grow well,
Sas (and Mel)