Don't you just adore apples?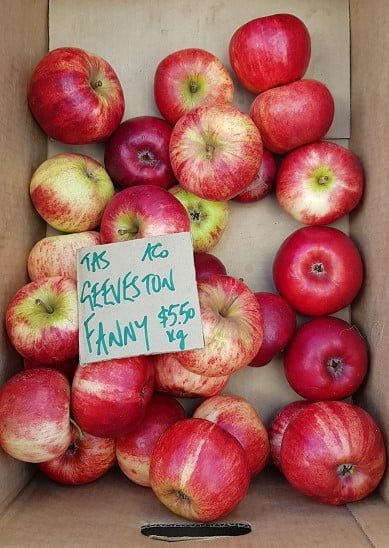 We've just enjoyed a brief trip to Tasmania, to visit fellow organic orchardists and friends Matt and Coreen from Our Mates Farm, amongst other things.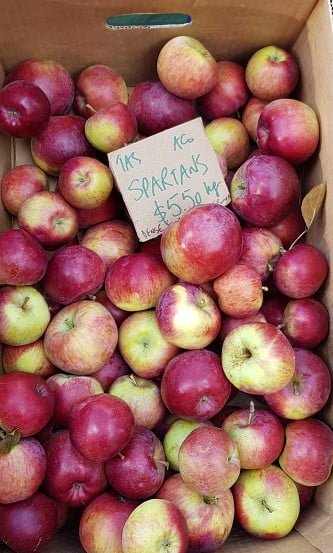 Being apple season, on the Apple Isle, we were of course surrounded by apples. We're always on the lookout for locally grown, certified organic produce wherever we go, and to our great delight, we didn't have too much trouble finding some.

We also visited the apple museum at Willie Smith's Apple Shed, in Grove. It's probably a bit hard to read the poster explaining its history (try clicking on it to enlarge it), but the apple museum is very close to the old Grove Research and Demonstration Station, which was an important part of apple R&D in Australia.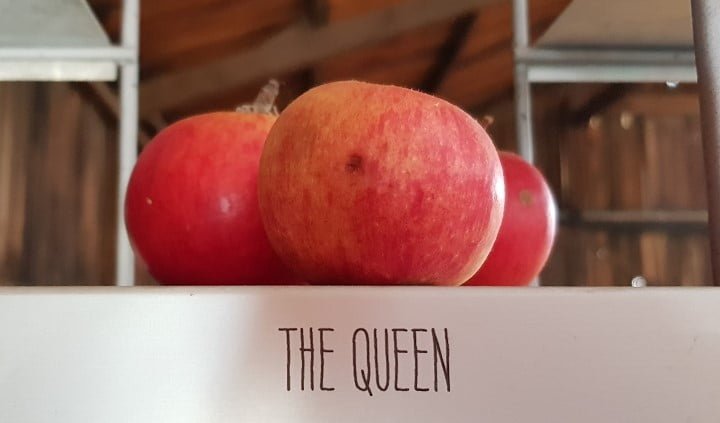 It's funded by local growers rather than the government these days, and it continues to house Australia's biggest collection of heritage apple, quince and pear trees.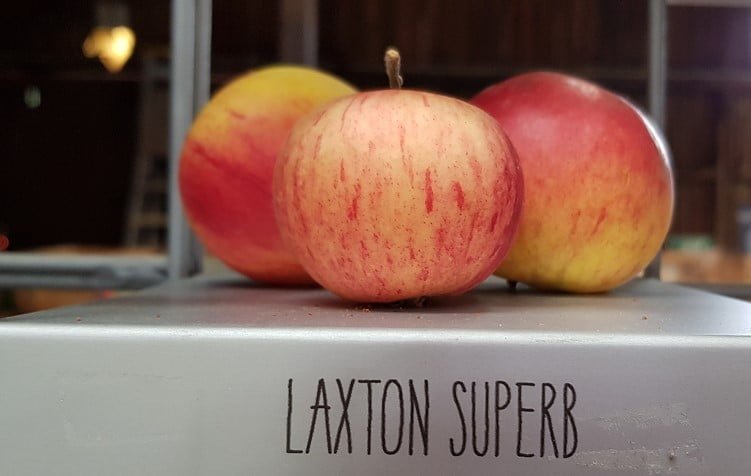 The most fun part is the amazing apple display in the museum. There's space for more than 390 apples, and each year fresh specimens of the different varieties are put on show. It's wonderful.
We resisted taking photos of ALL the varieties (it was tempting…) but restricted ourselves to (a) the varieties we've planted in our heritage apple orchard, (b) varieties we've heard of but never seen before, and (c) varieties whose names were just too cute to leave out!
Honestly, you couldn't make these names up!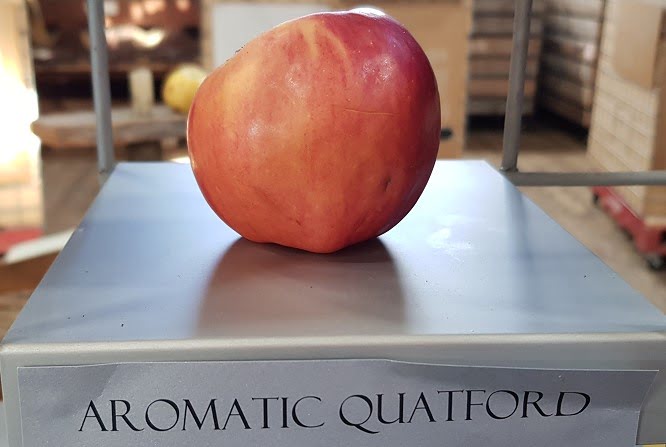 Apart from being fun to look at (if you're apple nerds, like us), it's also an important reference collection.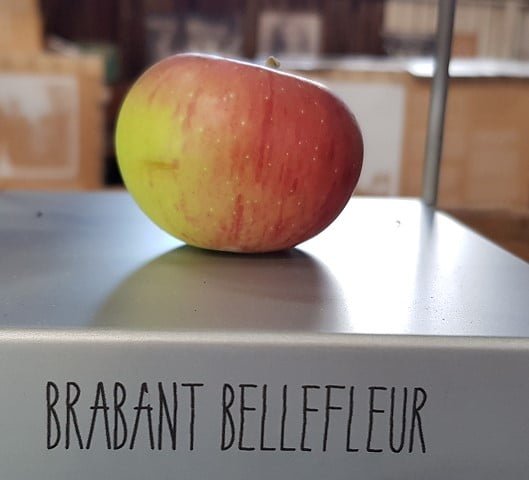 We only managed to find one of the heritage varieties that we'll have for sale for the first time this year through Carr's Organic Fruit Tree Nursery. Well, a version of it anyway (we're selling Democrat tree and this is a slightly different cultivar called Democrat Early).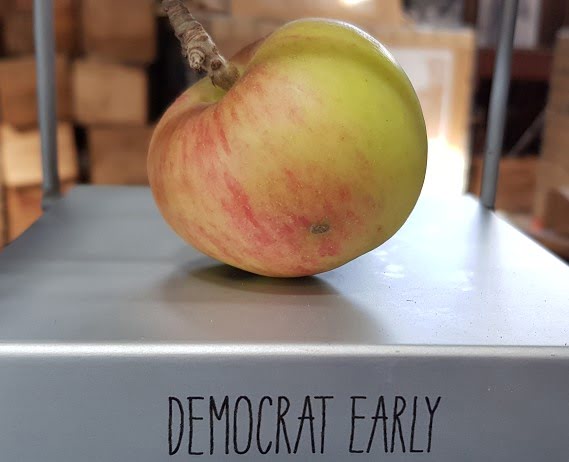 And we thought we were doing pretty well with 25 varieties of apples for sale in the nursery!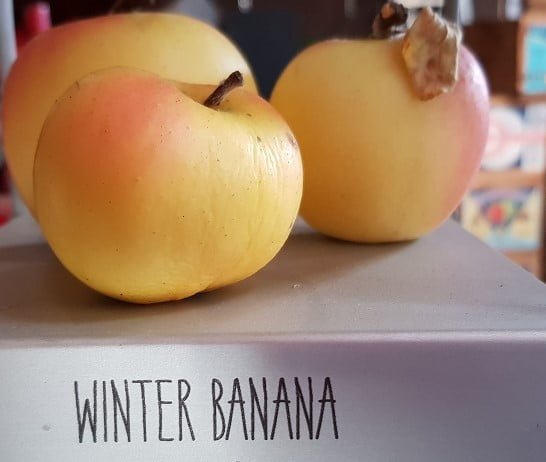 We're especially chuffed that we've managed to have 18 different heritage varieties on offer in our first year, including some very unusual varities you may not have heard of, like Roundway Magnum Bonum, Bess Pool, and Elstar.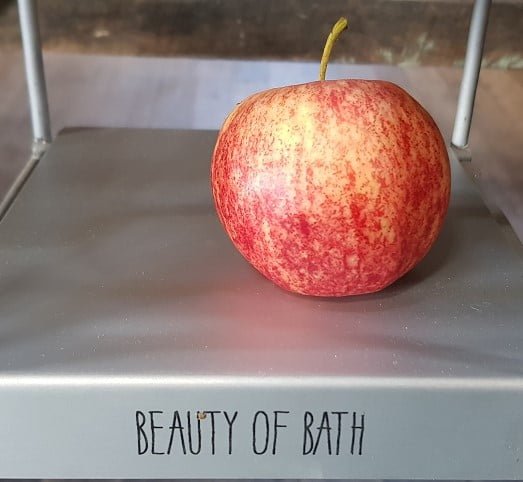 But the bar has definitely been set higher for us now, particularly as so many of these lesser known varieties look so delicious!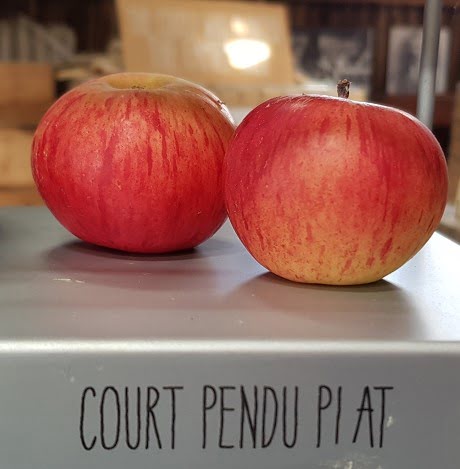 Hmm, wonder if we've got room for 390 different apple varieties….