Today, like every other day,
we wake up empty
and frightened.
Don't open the door to the study and begin reading.
Take down a musical instrument.
Let the beauty we love be what we do.
There are hundreds of ways to kneel and
kiss the ground.
~ Rumi
This is one of my (Sas) most favorite poems by the Sufi poet, Rumi.  If I were the tattooing type I'd have it on my forehead. Instead I've made do with inflicting my poetic impulses on pumpkins instead. Just a good reminder, as you rustle through the pumpkin patch to stop, breathe and appreciate the beauty in that moment.
Being a market gardener isn't easy. If you've read any of our blogs over the last 3 years, you'll get the gist of that. You certainly don't do it for money, you do it because it's your practice of letting 'the beauty you love be what you do'. Its our way of kneeling and kissing the ground.
Last Saturday was our inaugural 'Hoe Down', bush dance and feast. Another chance to let the beauty we love be what we do.  It was a chance to pause and celebrate the crazy summer harvest season that has been, to get sweaty, dusty and giggly with our community, and to share the abundance of what we are growing here (actually and metaphorically!).
Whenever we open up and do something that welcomes people into our Gung Hoe world, we are overwhelmed with the support and positivity that flows in from the beautiful humans around us. The Hoe Down was no exception. So much generous volunteering of time, energy and resources to transform our raw ingredients, grassy paddock and filthy packing shed into a spectacular, thumping Hoe Down arena!
It was such a heartwarming thing to see people of all ages and sizes dancing together in the paddock and kicking up dust to the romping tunes of the Centenary Bushband. So much laughter and joy!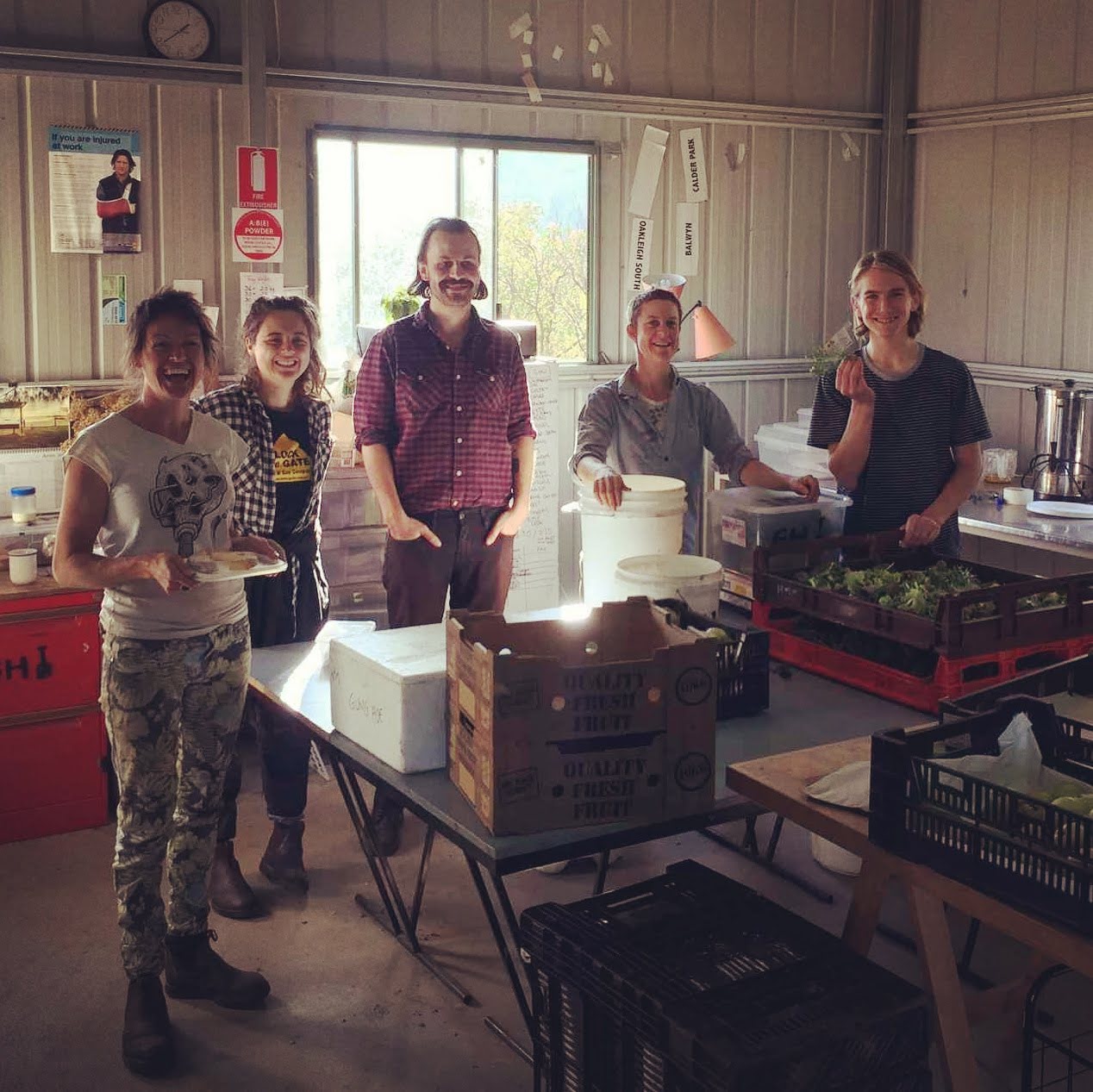 Andy and Alex played some soulful tunes as we watched the sun dip beyond the horizon, the moon rise over Leanganook, and the evening colours spread out across the sky. Then even more beautiful music from The Rattlers (Cara and Marty- also playing at the Tap Room from 5 pm this Sunday 6 May – check them out) as we hoed into Pavlovas for dessert! Bliss!
Feeding people with our produce is a very special thing. Growing it is one thing, but then, under the guidance of culinary geniuses Deb Taylor and Nikki Valentini, to transform it into a feast for soul and stomach is something beyond words.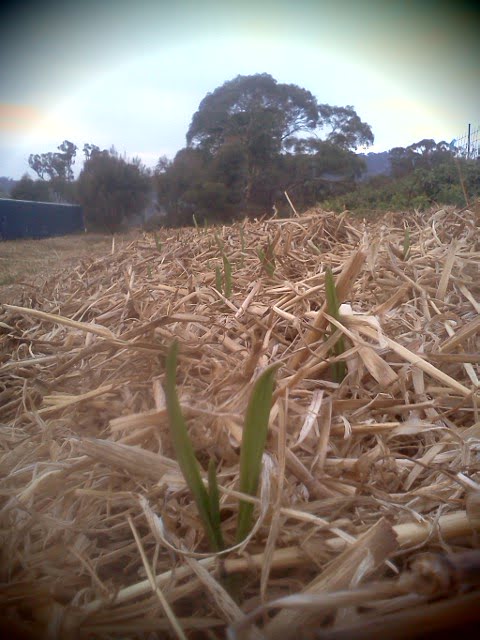 We kneel, kiss the ground and give thanks for the beautiful humans who surround us and continue to nourish and support us through all the seasons. As the garlic pops its head up through the mulch to see what all the noise and carry-on was on the weekend, we give thanks too, for the opportunity we have, every day to 'let the beauty we love, be what we do.'
Grow well
Sas (and Mel)
The Dirty Gung Hoes